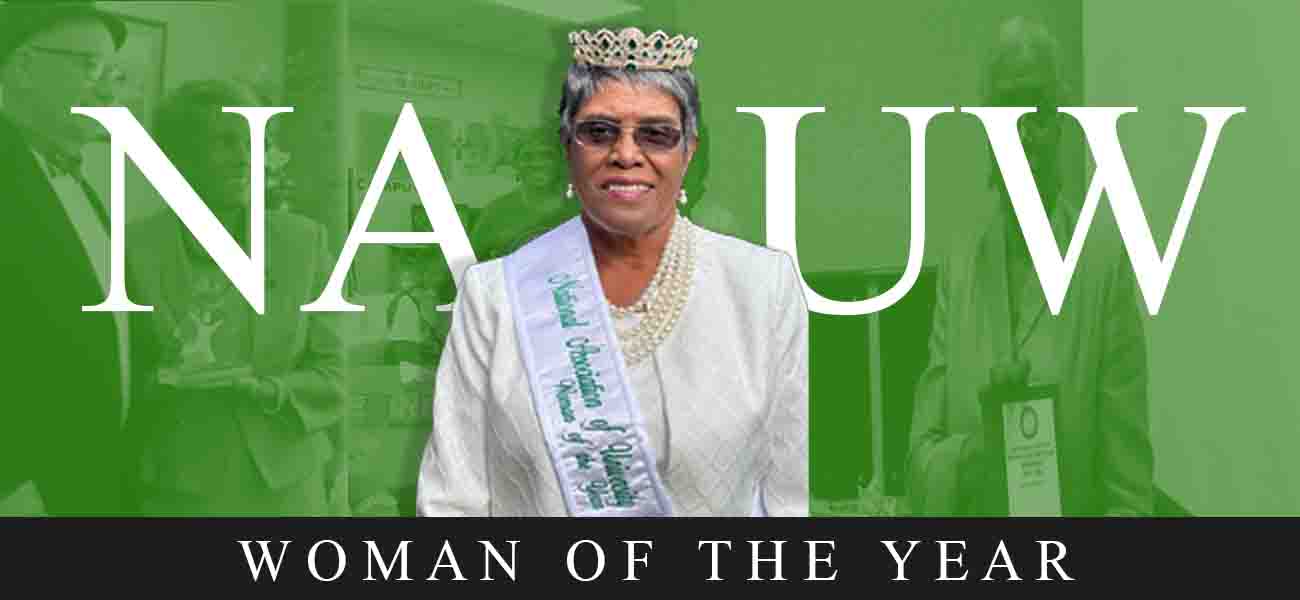 Mazie S. Gibson was ecstatic to become NAUW National Woman of the year at the 73rd National Convention in Orlando, Florida on July 30, 2022.  

Mazie has served in the following positions in the Robeson-Scotland Branch: Recording Secretary, Second Vice-President, President (two terms), and Treasurer.  In 1993, 2017, and 2018, Mazie was elected Woman of the Year of the Robeson -Scotland Branch, which granted her the honor of becoming the Southeast Section Woman of the Year 2018.

Mazie dedicated many hours to educational and community projects that have made a profound difference in the lives of many.   She has served the Public Schools of Robeson County for over fifty years as a teacher, counselor, Lead Teacher, and Liaison to the Learning Acceleration Program.  She helps the communities through Communities in Schools of Robeson County as a Student Support Specialist.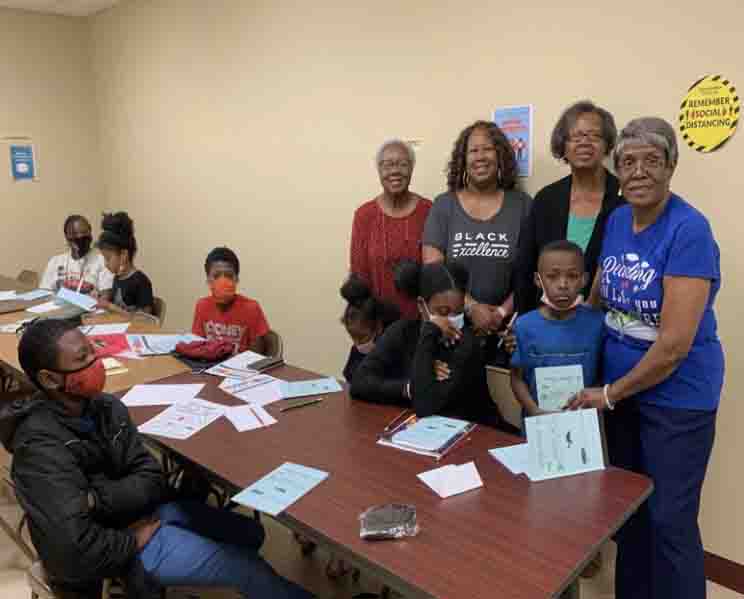 She has been lauded for her work with educational programs, community projects, health ministry, and at-risk programs while partnering with other organizations as they work toward the same purpose within the community.  Her commitment to the community as a servant developed into a Reading and Mentoring Program, "InAsMuch Reading."  The Program contributed over 3,000 books in Robeson, Hoke, Scotland, and Cumberland County.  She also developed Health Project Booklets and a home library for 60 students at Magnolia Elementary School.  

She was awarded the 2021 CISNC Impact Award of the Year for the elementary school level in North Carolina.   She has also received the Bright Ideas Grant Award from Lumbee River EMC and Community Pearl Award from Zeta Phi Beta Sorority, Incorporated – Lambda Eta Zeta Chapter.  She was a presenter at a Mental Health Symposium, the SES Youth Conference, a Reading Study Session, and the Power of the Pen Leadership series on the National level. 
 She currently serves as the Nominating Committee's Chair and the Historian Archive Committee Chair for the Southeast Section.  Mazie also serves on the Woodhaven Nursing Home Caregiver's Advisory Board.  At Christmas and other holidays, she provides support by giving out special treats and personal supplies to residents and staff in the Intermediate Care Facility (ICF) Hall.
Mazie is exceptionally generous with her time.  She is a member of Sandy Grove Baptist Church.  In the past, she has served as Sunday School Teacher, Home Mission President, Pastor's Aid Chair, Trustee, Treasurer, and Usher at her home church, McCormick's Chapel Missionary Baptist Church.

The Order of the Long Leaf Pine, the most prestigious award by the State of North Carolina Governor, was presented to Mazie Gibson in 2019 for her dedicated commitment to her community and NAUW.

Her commitment to community service, exemplary leadership, and motivation make her an excellent representative for the Woman of the Year.  Congratulations to Mazie S. Gibson, Woman of the Year.