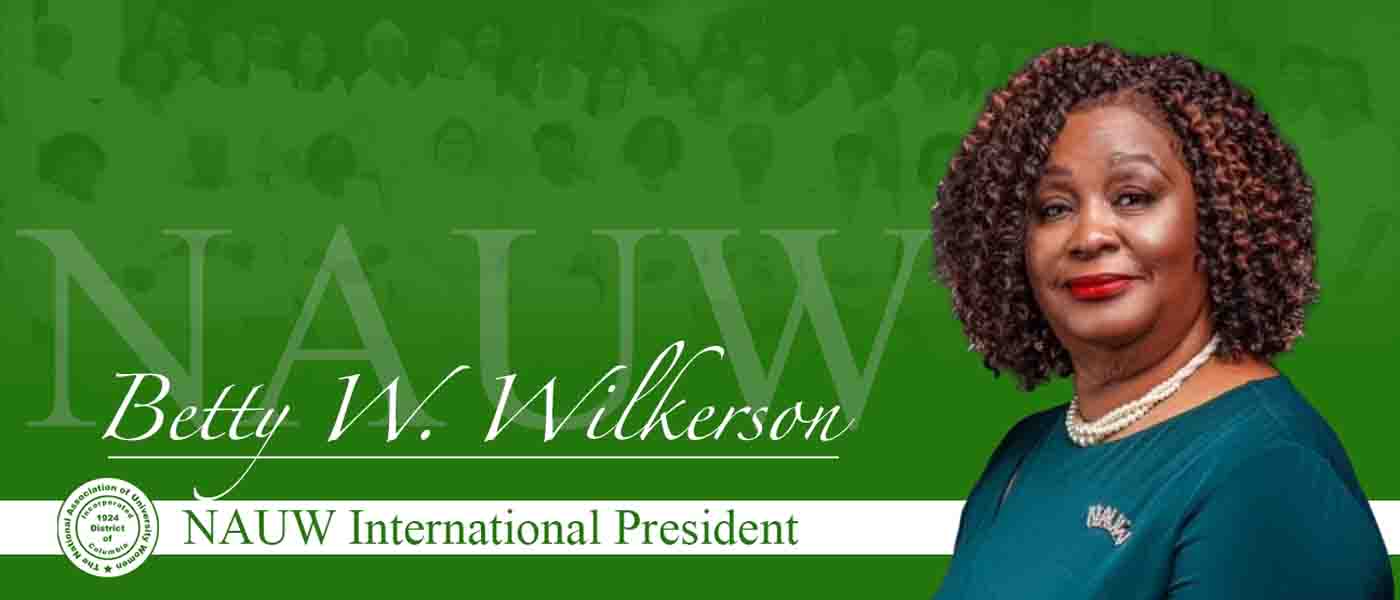 GREETINGS FROM OUR NAUW INTERNATIONAL PRESIDENT


It is with great pride that I greet you, the members of the National Association of University Women, Inc as I embark on the challenge of being your newest President. I am humbled by your vote of confidence at National Convention in Orlando Florida.

I am driven by the purpose of the National Association of University Women, Inc. It is because of my strong belief in the organization that I would like to continue to honor the legacy of our founders by maintaining the doctrines and beliefs established in 1910. In the process of continuing with the legacy of our Founders, we must remain faithful to ensure the longevity of NAUW for future generations.

As your President, I'm committed to doing the work that is required to strengthen and sustain our beloved organization. It is imperative that as we continue to grow and build a supportive and positive relationship among all members.

I will serve this organization with humility and truth. As we prepare to move forward, let us fervently and diligently work together collectively so that NAUW can continue to impact our communities throughout the world.
Betty W. Wilkerson
International President
OUR PUBLIC SERVICE PROGRAMS